Carmen Galassi
Carmen Galassi is Research Director at CNR-ISTEC (Italy) and head of the Research Project "Smart multifunctional ceramic materials: piezoelectrics, ferroelectrics, antiferroelectrics, multiferroics" with main expertise in ceramic processing (powder treatments, shaping and densification), chemico-physical characterization of dispersed ceramic systems, R&D on piezoelectric ceramic materials, magnetic ceramic materials and relative composites, multifunctional materials. Her main activity is research projects coordination and dissemination on ceramic materials development, processing and characterization and tutoring of MSC and PhD students. She has National Scientific Qualification as a full Professor of Materials Science and Technology for Italian Universities. Out of her 259 papers papers, 168 are published in international refereed journals.
---
Prof. Barbara Malič
Prof. Barbara Malič obtained her PhD in Chemistry in 1995 at the University of Ljubljana, Slovenia. She is the Head of Electronic Ceramics Department at Jožef Stefan Institute, Ljubljana, Slovenia, and Professor of Chemistry of Materials at Jožef Stefan International Postgraduate School. Her research topics include lead-based and lead-free ferroelectric and piezoelectric ceramics and thin films, electrocaloric materials, and patterning of solution-derived functional oxides by inkjet printing. She is author or co-author of more than 200 papers, 10 book-chapters, more than 150 technical reports, one EU patent and four national patents. She received the Zois recognition for achievements in research of ferroelectric ceramics and films (2010). She has been active in EU, ESA, ERANET and many bilateral and national research projects. She is a member of the Council for technical sciences of the Slovenian Research Agency, a member of the Ferroelectrics Committee and Administrative Committee of IEEE Ultrasonics, Ferroelectrics and Frequency Control (UFFC) Society, and a member of the Scientific Committee of COST.
---
Pascal Marchet
Pascal Marchet received a diploma in chemistry in 1989, and a Ph.D in Ceramics Materials in 1992 from University of Limoges. Since 1994 he worked as a assistant professor in Ceramic Laboratory. He obtained habilitation in Ceramics Materials in 2004 from University of Limoges and he is now associate professor in the Ceramic Institute (IRCER) in University of Limoges. He is the author or coauthor of 70 refereed publications. His research is devoted to crystal-chemistry and structure- properties relationships of perovskite lead-free piezoelectric materials. He organized the Electroceramics XV meeting in Limoges (2016) and he currently is the team leader of the E-CerS Electroceramics Network.
---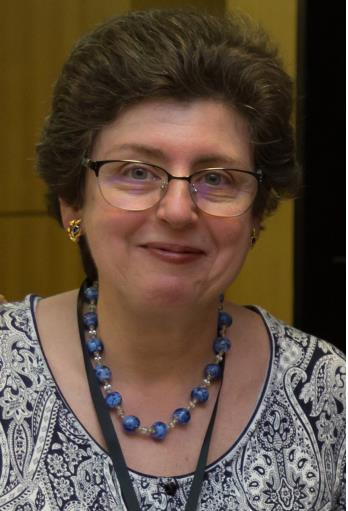 Lorena Pardo
Lorena Pardo obtained her Ms.Sc. and Ph.D. (1987) degrees at the "Universidad Complutense", Madrid (Spain). She was a student of Prof. R.E. Newnham at the Materials Research Laboratory, the Pennsylvania State University, USA (1984-85). In 1989, she joined the Department of Ferroelectric Materials of the Materials Science Institute of Madrid (ICMM) of the Spanish Council of Research (CSIC), promoting to Research Professor in 2008. She was the advisor of 5 Ph.D. students and was a Spanish leader of EU projects on piezoelectric ceramics for SAW devices, for operation at high temperatures, with lead-free and high sensitivity compositions and also on thick and thin films as actuators and on UV-assisted processing. She was involved in managing and scientific tasks in EU Networks (COST514 and 528, POLECER, MIND NoE) in collaboration with a large number of European academic and industrial partners. She co-funded the "Electrocerámica" section of the Spanish Society of Ceramic and Glass (SECV) in 1998 and contributed to establish the Piezoinstitute in 2008. She works on processing, structure, functional characterization and modelling of polycrystalline ferro-piezoelectrics. She has more than 170 publications at the WoK , is authors of 5 book chapters and carried on editorial tasks in journals and one book.